The soundtrack to Appendage music, a 2023 Hulu movie
, tracklist, listen to all of the 3 full soundtrack songs. View all song names, who sings them, stream 3 additional tune playlists, scores, and credits used in the movie. Read 3 scene descriptions with timelines.
---
Song credits - additional film music - songs that are not included in the official soundtrack list, but are playing in the movie.
Listen to full soundtrack songs (where available)
---
1.

Upperсut – Lou Roy
[00:03']
Kaelin is making breakfast for him and Hannah.
---
2.

Down Since 07 – Lou Roy
[00:19']
Hannah is texting Kaelin to apologize for leaving so suddenly the night before.
---
3.

Valkyrie – Lou Roy
[00:19']
Esther and Hannah are taking shots at the bar.
---
Trailer Video
Watch the trailer

Appendage Trailer

Category: Comedy Movie Soundtracks, Disney+, Drama Movie Soundtracks, Horror Movie Soundtracks, Hulu

What to Watch this Week |

Top TV Series |

Top Films |

TV Series Schedule |

In Theaters Now
Appendage Film information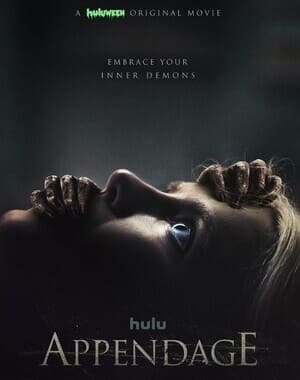 Movie Genre: Comedy, Drama, Horror
Release date (wide): 2 October 2023
Runtime: 1h 34m
Production: 20th Digital Studio, Fever Dream Studios
Distributor: Disney+, Hulu
Director: Anna Zlokovic
Stars: Emily Hampshire, Hadley Robinson, Deborah Rennard




IMDB: Appendage

Composers Archive
---