The soundtrack to Big Sky River: The Bridal Path music, a 2023 movie
, tracklist, listen to all of the 3 full soundtrack songs. View all song names, who sings them, stream 3 additional tune playlists, scores, and credits used in the movie. Read 4 scene descriptions with timelines.
---
Song credits - additional film music - songs that are not included in the official soundtrack list, but are playing in the movie.
Listen to full soundtrack songs (where available)
---
1.

Every Day the Best Day – Andrew Murray, Wesley Lunsford, Laurel Wright, Buck Snow, Taylor & Brad Parsons
[0:01']
Starting song.
---
2. You'd Come Back To Me – Douglas Cameron
[0:06']
Casey is getting ready for a Zoom meeting when she hears this song playing outside.
[1:51']
After deciding to work from home, Peter returns to Casey.
---
3. Bluesorama – Eric Rene Starczan
[0:29']
This song plays at the party organized by Casey for Boone and Tara.
---
Trailer Video
Watch the trailer

Big Sky River: The Bridal Path Trailer

Big Sky River: The Bridal Path  Film information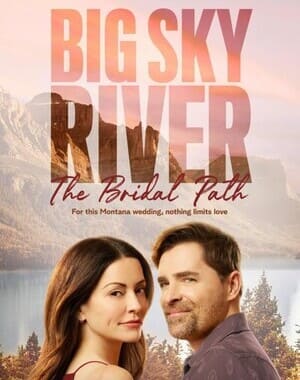 Movie Genre: Drama, Romance
Release date (wide): 11 August 2023
Runtime: 2h 9m
Production: Front Street Pictures, Sky Road Productions
Distributor: Hallmark Channel
Director: Peter Benson
Stars: Peter Benson, Sawyer Fraser, Michelle Harrison




Composers Archive
---