All the songs from In The Forest soundtrack, a 2022 movie
, tracklist, listen to some of the 4 full soundtrack songs, play full OST music & trailer tracks. View all song names, who sings them, stream 4 additional tune playlists, scores, and credits used in the movie. Read 3 scene descriptions with timelines.
---
Song credits – Additional film music – songs that are not included in the official soundtrack list,
but are playing in the movie.


Listen to full songs (where available)
---
1.

Against The Wind – Bob Seger & The Silver Bullet Band
Starting song / The family is traveling with the RV, complaining about the camping spots.

---
2.
Close Enough – Dusty Drake
[3′]
Grandpa and Emily are setting up the tent. Emily asks her mom to help them.
---
3.
Home – Jesse, Steve, Katrina and Lila Pacheco
[8′]
Grandpa finds the door to the RV open and checks if someone entered it. A man with a gun appears and asks them to leave his property.
---
4.

One Day – Tawnya Reynolds
---
---
In The Forest official OST album tracklist, original motion picture score.
Original music composed by Elias Serpa
---
Not yet released.
---
---
Trailer Video

Watch the trailer for this film
Category: Thriller Movie Soundtracks

What to Watch this Week |

Top TV Series |

Top Films |

TV Series Schedule |

In Theaters Now
In The Forest  Film information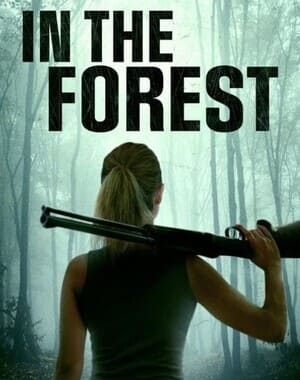 Movie Genre: Thriller
Release date (wide): 28 January 2022
Runtime: 1h 23m

---
IMDB: In the Forest
View more music by:

Composers Archive
---