The soundtrack to The Overnight music, a 2022 movie
, tracklist, listen to all of the 8 full soundtrack songs, play full OST music & trailer tracks. View all song names, who sings them, stream 8 additional tune playlists, scores, and credits used in the movie. Read 5 scene descriptions with timelines.
---
Song credits - additional film music - songs that are not included in the official soundtrack list, but are playing in the movie.
Listen to full soundtrack songs (where available)
---
1.

Porn – Falling Wallendas
At the beginning of the movie, a boy does some magic spells in a basement.
---
2.

The Calendar – Nola Wren
[0:02']
This song plays on the radio. /
Opening credits
---
3. Soliloquy – Ron Voorhees
[0:07']
Jessie and David stop at a strange store while on their vacation.
---
4.

Outlaw – Shayne Patrick Hayes
[0:11']
Jessie and David listen to music while driving to their B&B reservation.
---
5.

Creature – Nola Wren
[01:27']
Jessie goes into the car and turns on the radio after killing David and turning into a demon. /
End credits song
---
6.

Sanctuary – Falling Wallendas
---
7.

House of the Rising Sun – Josh White
---
8. Dark Fantasy Radio Drama – ''Men Call Me Mad''
Trailer Video

Watch the trailer for this film
Category: Horror Movie Soundtracks

What to Watch this Week |

Top TV Series |

Top Films |

TV Series Schedule |

In Theaters Now
The Overnight Film information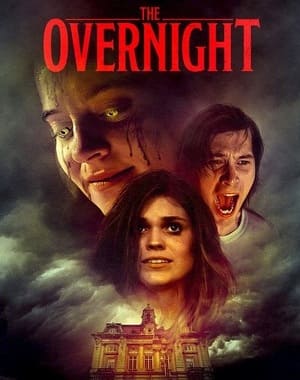 Movie Genre: Horror
Release date (wide): 3 June 2022
Runtime: 1h 30m
Production: Rock Road Media
Distributor: Vertical Entertainment
Directors: Bobby Francavillo, Kevin Rhoades
Stars: Zebedee Row, Rajeev Varma, Brittany Clark



IMDB: The Overnight

Composers Archive
---