The soundtrack to The Passenger music, a 2023 movie
, tracklist, listen to all of the 5 full soundtrack songs, 1 trailer track. View all song names, who sings them, stream 5 additional tune playlists, scores, and credits used in the movie. Read 6 scene descriptions with timelines.
---
Song credits - additional film music - songs that are not included in the official soundtrack list, but are playing in the movie.
Listen to full soundtrack songs (where available)
---
1.

Steal Away – Robbie Dupree
[0:02']
Randolph changes radio stations in the car and leaves this song on.
---
2.

Supersoaker MD50 – Moistboyz
[0:20']
After he kills every employee in the fast food restaurant, Benson asks Randolph to help him move the bodies in the back. He then makes Randolph ride with him.
[1:36']
End credits.
---
3.

Express Yourself – Dave Antrell
[0:22']
They stop at a diner for breakfast. This song plays softly in the background.
---
4.

The Tweaker – Moistboyz
[0:43']
Benson tells Randolph they should go to the mall where Lisa works, so Randolph can speak with her about why she dumped him.
---
5.

I'm Gonna Get Loud – Malory & Nick Kingsley
[0:44']
Benson and Randolph go to "Animal Fun-Suff Workshop" where Lisa works. She is surprised to see him.
---
The Passenger official OST album tracklist, original motion picture score.
Original music composed by Christopher Bear
---
Not yet released.
---
Trailer Video
Watch the trailer
1.

The Passenger Trailer




Trailer songs (full tracks)


1.

Un Sospiro - Audiomachine



Category: Horror Movie Soundtracks

What to Watch this Week |

Top TV Series |

Top Films |

TV Series Schedule |

In Theaters Now
The Passenger  Film information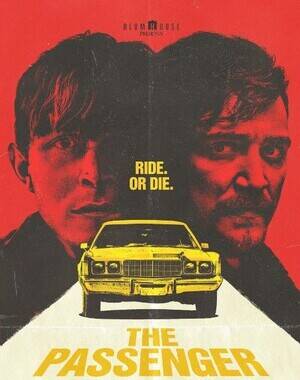 Movie Genre: Horror
Release date (wide): 4 August 2023
Runtime: 1h 34m
Production: Blumhouse Productions
Distributor: Blumhouse Productions
Director: Carter Smith
Actors: Merah Benoit, Johnny Berchtold, Betsy Borrego




IMDB: The Passenger

View more music by:

Composers Archive
---