The soundtrack to Untold: Jake Paul the Problem Child music, a 2023 Netflix movie
, tracklist, listen to all of the 6 full soundtrack songs. View all song names, who sings them, stream 6 additional tune playlists, scores, and credits used in the movie. Read 6 scene descriptions with timelines.
---
Song credits - additional film music - songs that are not included in the official soundtrack list, but are playing in the movie.
Listen to full soundtrack songs (where available)
---
1.

Your sweet Love – Lee Hazlewood
[0:04']
Intro song.
---
2.

We Like To Party! ( The Vengabus) – Vengaboys
[0:11']
Jake talks about when he started earning money from promotions.
---
3.

Bizaardvark Theme Song – Olivia Rodrigo & Madison Hu
[0:13']
Jake gets a role in the Disney series Bizaardvark.
---
4.

Menadah Gerimis/ Aku Cintakanmu – Ziana Zain
[0:14']
The competition between Jake and Logan is increasing as they become more popular.
---
5.

The Fall of Jp (feat. Logan P) – Diss Dion
[0:16']
In their battle for the best YouTuber, Logan composes this song about Jake.
---
6. Fucc Dana White – IShowSpeedArchive
[0:39']
Jake starts attacking Dana White on YouTube.
Trailer Video
Watch the trailer
1.

UNTOLD Vol. 3 | Jake Paul, Johnny Manziel, Gators | Official Trailer | Netflix
2.

UNTOLD: Jake Paul The Problem Child | Official Teaser | Netflix

Untold: Jake Paul the Problem Child  Film information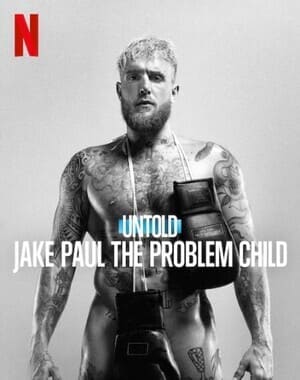 Movie Genre: Documentary, Sport
Release date (wide): 1 August 2023
Runtime: 1h 10m
Production: Propagate, Stardust Frames Productions
Distributor: Netflix
Director: Andrew Renzi
Actor: Jake Paul




Composers Archive
---