The soundtrack to Untold: Johnny Football music, a 2023 Netflix movie
, tracklist, listen to all of the 4 full soundtrack songs. View all song names, who sings them, stream 4 additional tune playlists, scores, and credits used in the movie. Read 4 scene descriptions with timelines.
---
Song credits - additional film music - songs that are not included in the official soundtrack list, but are playing in the movie.
Listen to full soundtrack songs (where available)
---
1.

Your Sweet Love – Lee Hazlewood
[0:03']
There are scenes from multiple sports: an athlete is jogging at night, a basketball player holds the ball, a swimmer prepares to dive, a fighter faces a punchbag, and a skateboarder leaves the staircase.
---
2.

Cruise – Florida Georgia Line
[0:04']
A Tivy high school player touches down. Yellow and blue flags are carried around the field. Archive footage shows previous Tivy events.
---
3.

Spies in Overalls – Brocker Way
[0:10']
There's black and white archival footage of smiling young men. A man narrates that Texas A&M was all male and military for a long time.
---
4.

Johnny M – 3VM
[0:33']
Johnny starts earning good money playing football.
---
Trailer Video
Watch the trailer
1.

Untold: Johnny Football Teaser

Untold: Johnny Football  Film information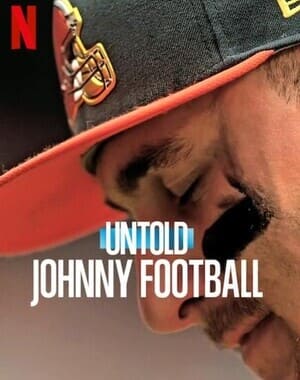 Movie Genre: Documentary, Sport
Release date (wide): 8 August 2023
Runtime: 1h 10m
Production: Propagate, Stardust Frames Productions
Distributor: Netflix
Director: Ryan Duffy
Stars: Johnny Manziel




Composers Archive
---