The soundtrack to The Janes music, a 2022 movie
, tracklist, listen to all of the 7 full soundtrack songs, play full OST music & 1 trailer tracks. View all song names, who sings them, stream 6 additional tune playlists, scores, and credits used in the movie. Read 4 scene descriptions with timelines.
---
Song credits - additional film music - songs that are not included in the official soundtrack list, but are playing in the movie.
Listen to full soundtrack songs (where available)
---
1.

Kick Out The Jams – MC5
[0:20′]
One of "The Janes" talk about how, at a street protest, the police came and started fighting the protestor, reinforcing fear in people.
---
2.

El Ultimo Evangelio (Misa Tradicional Desde Jerusalén) – Monjes De Santos Sepulcros
[0:50′]
The Janes talk about how the Catholic church in Chicago made their mission even harder.
---
3.

Can't You Hear Me Calling – Ike & Tina Turner
[0:59′]
After a long time of silence, women from all over America decide to protest and make their voices heard, wanting to legalize abortion in the whole country.
---
4.

Chicago – Graham Nash
[1:35′]
End credits
---
5.

Criminal Vs. Outlaw Underworld Bullies – Max Avery Lichtenstein
---
6.

Chicago (That Toddlin' Town) – Fred Fisher
Trailer Video

Watch the trailer for this film
Trailer songs (full tracks)

Fearless - Kat Leon
Streaming on:  HBO Max
Category: Documentary Movie Soundtracks, HBO Max

What to Watch this Week |

Top TV Series |

Top Films |

TV Series Schedule |

In Theaters Now
The Janes  Film information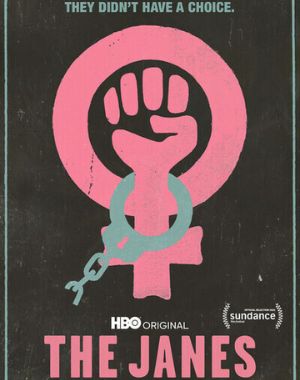 Movie Genre: Documentary
Release date (wide): 8 June 2022
Runtime: 1h 41m
Production: HBO Documentary Films, Pentimento Productions
Distributor: Human Rights Watch FF
Director: Tia Lessin, Emma Pildes
Stars: Heather Booth, Judith Arcana, Marie Leaner



IMDB: The Janes

Composers Archive
---