The soundtrack to The Drop music, a 2023 Hulu movie
, tracklist, listen to all of the 7 full soundtrack songs, trailer tracks. View all song names, who sings them, stream 6 additional tune playlists, scores, and credits used in the movie. Read 7 scene descriptions with timelines.
---
Song credits - additional film music - songs that are not included in the official soundtrack list, but are playing in the movie.
Listen to full soundtrack songs (where available)
---
1.

This Is How We Do It – Montell Jordan
[0:04′]
Mani and Lex are checking if they have everything with them before leaving for vacation.
[1:12′]
Mani and Lex are singing in front of their friends at Peggy and Mia's party.
[1:29′]
End credits song.
---
2. La Cucaracha – Cast
[0:19′]
The mariachi band is singing as the tourists arrive at the resort.
---
3. Mexican Hat Dance – Cast
[0:32′]
Mani is getting a drink for himself from the bar when Rob interrupts him.
---
4.

Ave Maria – Libera & Robert Prizeman
[1:16′]
Peggy and Mia are reciting their vows while getting married.
---
5.

El Jarabe Tapatio – Juan Carlos Enriquez
[1:21′]
Mani is having fun living for a while with some villagers.
---
6. Rise Up – Matthew Hollingsworth
The Drop official OST album tracklist, original motion picture score.
Original music composed by Ellen Reid
---
Not yet released.
---
Trailer Video

Watch the trailer for this film
Trailer songs (full tracks)

Carmen Suite No. 2 - Habanera - Royal Philharmonic Orchestra
Streaming on:  Hulu
Category: Comedy Movie Soundtracks, Hulu

What to Watch this Week |

Top TV Series |

Top Films |

TV Series Schedule |

In Theaters Now
The Drop  Film information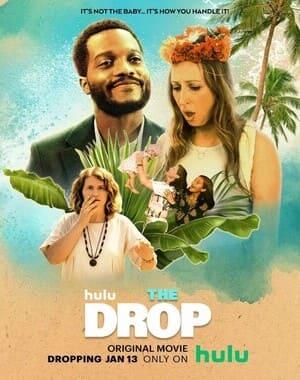 Movie Genre: Comedy
Release date (wide): 13 January 2023
Runtime: 1h 32m
Production: Duplass Brothers Productions, Everything Is Everything, Perception Media
Distributor: Hulu, Stage 6 Films
Director: Sarah Adina Smith
Actors: Jermaine Fowler, Anna Konkle, Monnae Michaell




IMDB: The Drop

View more music by:

Composers Archive
---